Garage clean-outs aren't a preferable way to spend the day. But if you're like most homeowners, your garage ends up serving as a catch-all for items you don't know where else to put. Over time, this leads to a cluttered and disorganized space (and probably nowhere to park your vehicles).
Taking the time to clean out your garage and get it organized frees up space, reduces your stress, and increases the value of your home.
In this blog, we'll discuss 5 ways to speed up garage clean-outs so you can get organized and back to doing the things you prefer in your free time. Learn how to:
1 – Break it down
Trying to do too much in one day can lead to garage clean-out failure. You may end up frustrated with the mess and walk away before you've accomplished your goal.
Rather than trying to bring order to chaos in a day, break it down into smaller, manageable tasks. Here are a few steps you can take to make the job less overwhelming.
Survey the area. Look around in the garage and note the areas that need your attention the most. Maybe it's just a corner where all the junk no one knows what to do with gets piled and ignored. Maybe the entire garage could do with a thorough clean-out. Make a mental note of how big the task is before you move on to the next step.
Prioritize the work. Once you identify the areas that need your attention, prioritize them in order of importance. Consider how much time it takes for each task and which areas are the most cluttered when deciding which to tackle first.
Create a plan. After you've prioritized the work, draft an action plan. Break down each area into smaller tasks – clearing out one shelf at a time, sorting through one box at a time – so you don't get discouraged.
Schedule time. Make a schedule and stick to it. It's easy to give up on a garage clean-out if you don't have clear goals and time to meet them. If it helps keep you on task, make a progress chart and check off each chore as you complete it.
Take breaks. Rome wasn't built in a day, and your garage isn't going to get uncluttered in a day, either. Taking frequent breaks helps you avoid burnout and task abandonment. Take a walk, have a snack, or enjoy a cup of coffee.

2 – Rent a roll-off dumpster
Renting a roll-off dumpster saves you time and money when cleaning out your garage. Some municipal garbage companies charge extra if you go over your weekly curbside pickup limit. Others may not take the kind of debris you have stored in your garage for disposal, leaving you to haul it back and forth to the dump.
Skip the hassle by ordering a roll-off dumpster rental. Here are some helpful tips for choosing the best option.
Choose the right size. A 10- or 15-yard dumpster is appropriately sized for most garage clean-outs. If you have a lot of construction debris or other bulky items, you may need a larger size. Consult with your roll-off dumpster rental service to choose the best fit.
Consider the weight limit. Dumpsters have weight limits. The smallest sizes usually can handle about 2 tons of junk and other trash with the largest sizes capable of holding 3.5 tons of material.
Determine the location. Consider where you want your dumpster placed. Putting it in the driveway is ideal unless you have a narrow drive or limited space. If you must put it in the street, check with your municipality to determine if you need a special permit.
Establish a rental period. KEI returns 7 days after it delivers the rental dumpster to retrieve it without a reminder. If you want to keep the dumpster longer than a week, you'll need to make special arrangements with us.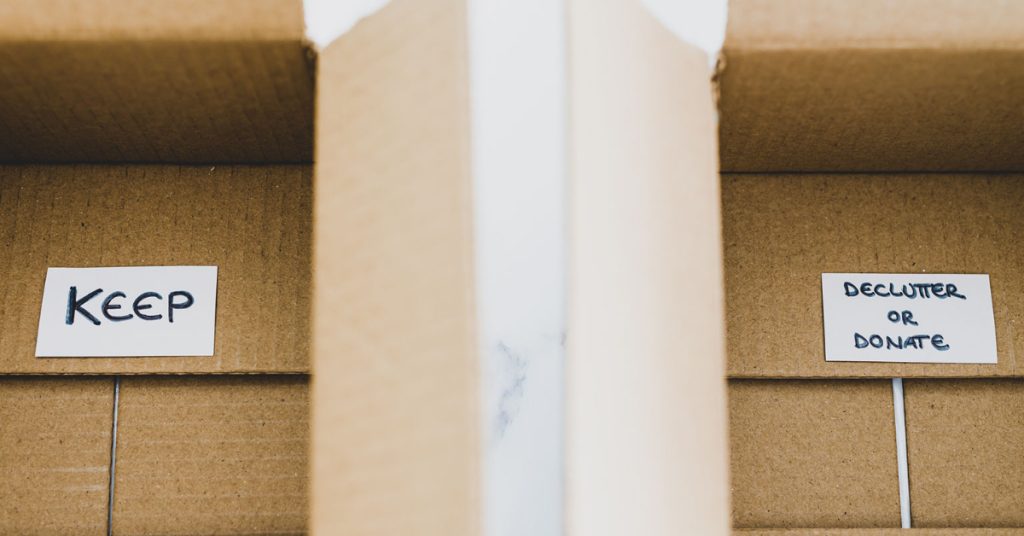 3 – Use the "3-pile garage clean-outs" method
Now that you have a roll-off dumpster rental on site, you can begin the task at hand. Using the 3-pile method helps you decide what to keep, what to donate, and what to toss into the dumpster.
You need a plan for how to sort through your items that include which area to start with and who gets to make the decision about whether something should be kept, donated, or tossed. Here are some other tips for making the process go more smoothly.
Be realistic when deciding what to keep, donate, and toss. Consider whether items have sentimental value or are truly useful. A good rule of thumb is to determine the last time you used something if you're on the fence about whether to keep it or get rid of it.
Donate or sell items that are in good condition but no longer serve a purpose in your household. You could hold a garage sale if you have enough items in this category or consider donating them to a charity.
Recycle or toss items that are broken, outdated, or otherwise unusable. Check with your municipal garbage collection company to find out which items you can recycle curbside to make the job easier.
4 – Get storage solutions for garage clean-outs
For the items in your keep pile, consider investing in some garage storage solutions so things don't get cluttered again. Cabinets, shelves, and storage bins can help you sort and neatly store your belongings, so you don't have to go through the hassle of cleaning things out again anytime soon.
Using storage solutions also helps you locate items more quickly. It also gives you more space to work with during the garage clean-out process.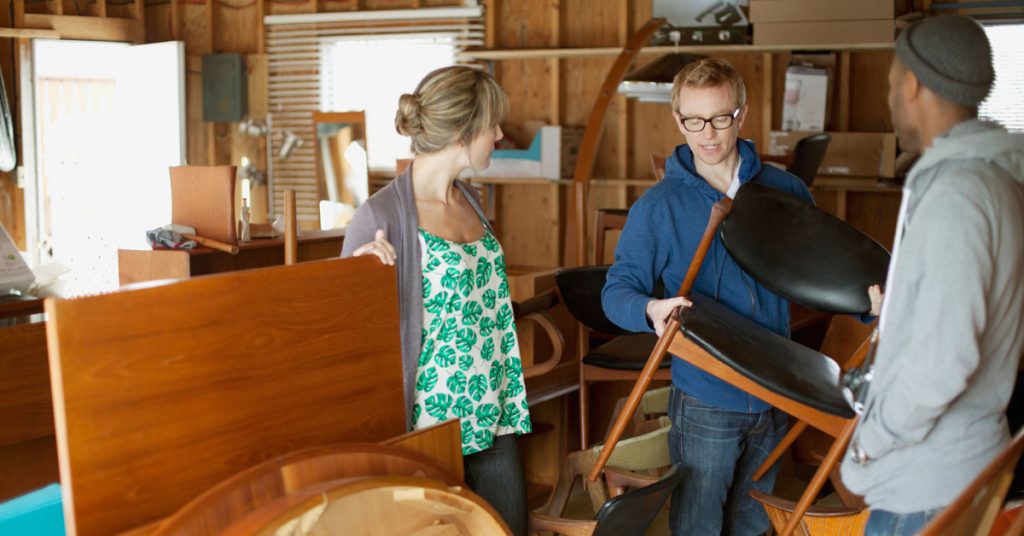 5 – Ask for help with garage clean-outs
Don't be afraid to ask for help from family or friends. Having extra sets of hands can make the garage clean-out go faster and keep you motivated to finish the job.
Toss some food on the grill or order some of their favorites to thank them for their assistance. You also could offer to return the favor for their next decluttering task.
Hiring a professional organizer also might be a good idea if you have too much stuff and not enough time – or help – to sort it all yourself.
Dumpster rentals near me
Finding a roll-off dumpster rental to accommodate your garage clean-out needs isn't difficult when you contact KEI. We have 4 sizes of roll-off rental dumpsters suitable for any decluttering job. Some of our dumpsters have lower sides, making it easier to load them from any angle.
Not sure which size dumpster you need to get the job done? Give us a call at 724-996-6713 and a member of our team can help find the right fit for your garage clean-out project.