An important factor in choosing the right dumpster sizes for your commercial needs is learning how to maximize the space. Effectively using every square yard reduces disposal costs, minimizes your environmental impact, and improves your workflow.
If you're not sure how to make the most of your dumpster, you've come to the right place. In this blog, we explore a variety of techniques and strategies to help you get the most value out of your dumpster, regardless of its size.
From small-scale renovations to large construction projects, these tips help you streamline your waste management process. Dive in to learn more about:
Why is maximizing commercial roll-off dumpster space important?
The size of your budget often dictates the commercial dumpster sizes you choose. Using the available space efficiently reduces the number of hauls required to empty your dumpster, lowering your disposal costs.
Proper space management techniques help you make the most out of each pickup or reduce your pickups to just one for ultimate savings.
If saving money isn't motivation enough, here are three more reasons to figure out how to safely pack in your junk:
It contributes to environmental sustainability. Many businesses strive to reduce their carbon footprint. Minimizing the frequently of hauls makes the waste disposal process more environmentally friendly. When you maximize your space, you also make it easier to sort and recycle materials that don't belong in the local landfill.
It increases operational efficiency. Contractors and project managers appreciate disposing of waste promptly without the hassle of overflowing dumpsters or frequent interruptions due to disposal logistics.
It makes hauling full dumpsters safer. Roll-off dumpster delivery drivers dread moving overfilled dumpsters. Not only is it dangerous for them, but it also poses a safety risk for other motorists on the roadways during transport. Maximizing your space ensures items stay safely below the top of the dumpster.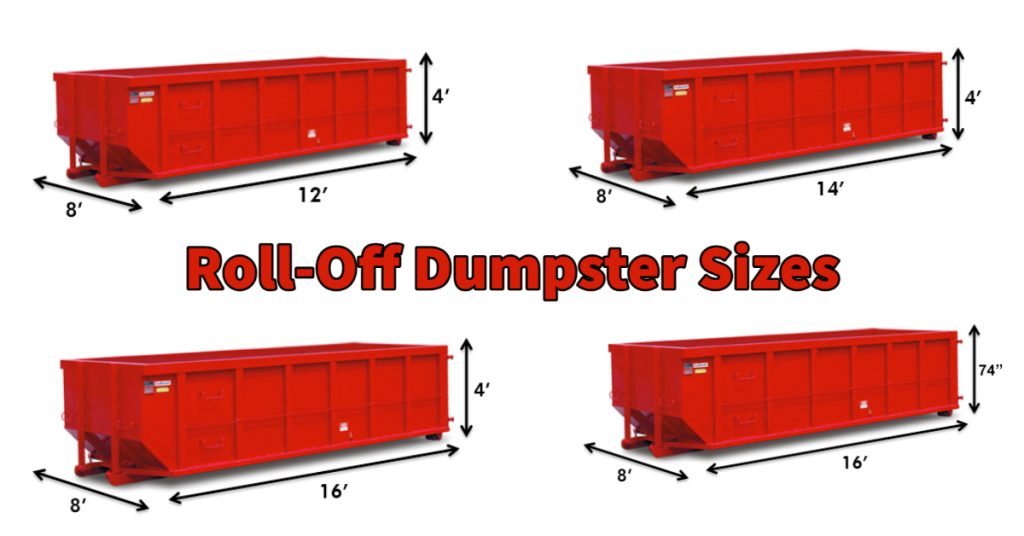 How do you select the right commercial dumpster sizes?
Selecting the right commercial dumpster sizes for your project ensures efficient waste management and cost-effectiveness. If you've never rented a dumpster for your business before, use the following tips to right-size your roll-off dumpster.
Step 1: Estimate your waste volume
Figuring out how much waste your project is likely to generate is the first step in choosing the right dumpster size. Consider the type of waste, the duration of your project, and the number of workers involved.
Larger construction projects may require a 20- or 25-yard container that can hold between 3 and 3.5 tons of material.
Step 2: Consider waste types
Different types of waste have varying densities. Some may occupy more space than others. For example, bulky materials like furniture and construction debris require more room than lighter items like packaging materials.
Step 3: Assess space constraints
Limited space at a commercial project site contributes to the size of the roll-off dumpster you request. Measure your allotted space and use it to decide which dumpster size works best. Consider factors like accessibility, parking restrictions, and any other obstacles that affect pickup and delivery.
Remember to account for the space needed for the delivery truck to safely drop off and pick up your commercial dumpster.
Step 4: Factor in project duration
Longer projects typically generate more waste. Managers for commercial projects that span several weeks or months must plan accordingly. Selecting the largest size of roll-off dumpsters you can accommodate on-site is the best approach.
You also may want to consider an empty-and-return plan that arranges for the dumpster rental service to pick up full dumpsters and replace them with empty ones for the duration of your project.
Step 5: Review local regulations
Local regulations factor into your decision on dumpster sizes for your commercial projects. Some municipalities, cities, and towns have specific guidelines dictating dumpster sizes, disposal procedures, and required permits.
Some dumpster rental services know these policies and can share the information with you. Others may expect you to know and follow local ordinances when placing your order. Ignoring these mandates can cause legal issues.
Step 6: Consult dumpster rental services
When in doubt, talk with a team member at the roll-off dumpster rental service you plan to use. They can provide valuable guidance and recommend appropriate dumpster sizes based on their experience and expertise.
Some dumpster rental companies offer on-site evaluations to assess your needs accurately. Ask if yours is one of them.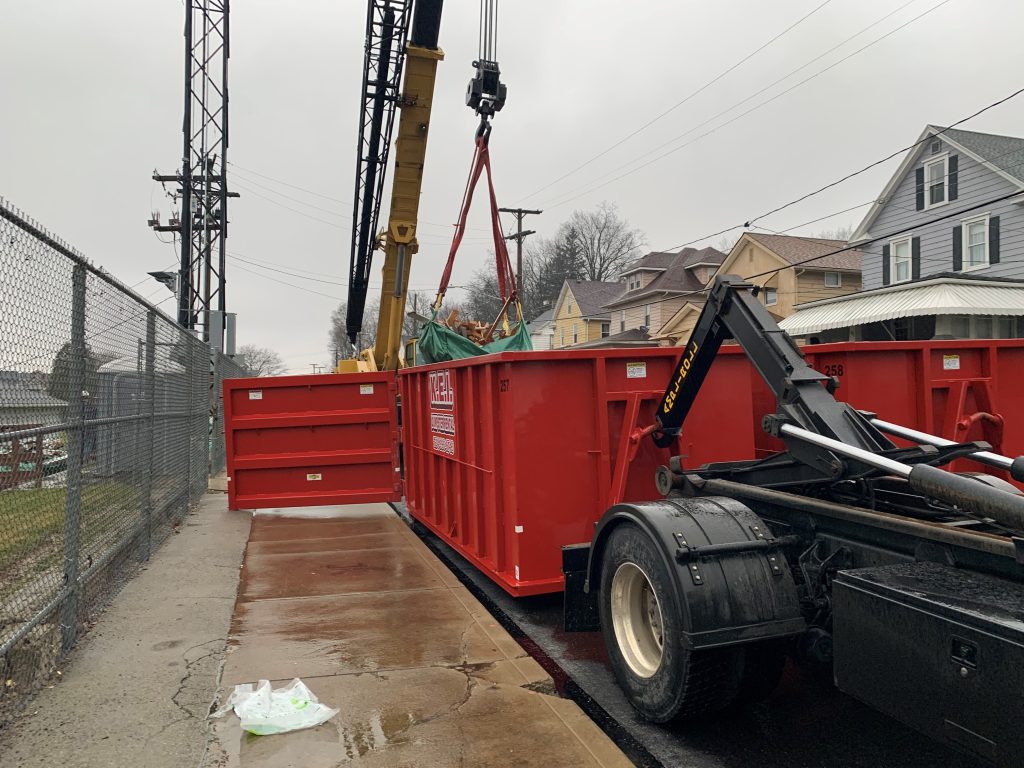 What are the proper loading techniques for commercial dumpsters?
One of the smartest things you can do to maximize your commercial dumpster space is to master proper loading techniques. You don't have to earn a degree in waste management disposal to use these tips and tricks to make the most of your available dumpster space.
Break down large items. Disassemble bulky items when possible. Removing legs from furniture allows you to lay the items flat and pile other debris on top.
Flatten materials. Compacting or crushing items like packing materials, plastic containers, and metal sheets removes air pockets in your dumpster.
Fill the void. Avoid leaving empty spaces or gaps in the dumpster. Fill void areas with smaller items or compactible materials.
Stack items strategically. Arrange materials in a way that maximizes the vertical space in your dumpster. Placing bulky or heavy items at the base as a foundation. Then, stack lighter or crushable materials on top to provide stability and avoid safety hazards.
Load from the back. Using a back-to-front loading method provides better organization and allows for easier unloading at the disposal site.
Keep waste level. Avoid piling waste significantly above the top edges or creating unbalanced loads to ensure safe transport and disposal.
Avoid overloading. If you exceed the weight limit on your dumpster, the rental company can't remove it from your commercial project site safely. If you find you need more space, call your dumpster rental service immediately to discuss options.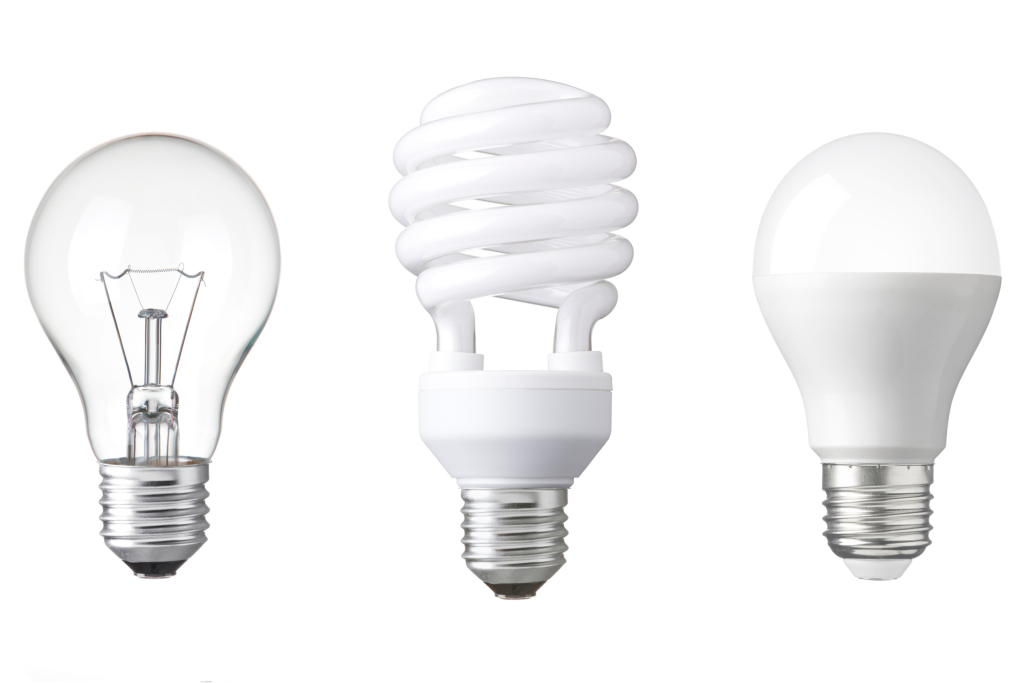 Should you dispose of recyclable materials in commercial dumpsters?
Tossing recyclable materials into your commercial roll-off dumpster wastes valuable space. A better strategy is to work with your roll-off dumpster rental company to dispose of recyclables in a more efficient manner, saving plenty of space for debris, trash, and other waste materials in the dumpster.
Some examples of items that are recyclable and shouldn't go in your dumpster include:
Construction materials. Some types of building materials can be recycled, including wood, metal, concrete, asphalt, bricks, and roofing materials. You may even make a few bucks recycling these materials to companies that repurpose or process them into new items.
Metal scraps. Metal sheets, scraps, steel beams, pipes, and wires can be melted down and reused in manufacturing.
Glass surfaces. Windows, panels, and other glass materials from commercial projects can be recycled if they're clean and free of any contaminants.
Electronic waste. Old computers, monitors, printers, and other e-waste can be recycled. Look for authorized e-waste recycling centers or check with your roll-off dumpster rental service to inquire if they have recommendations for recycling opportunities.
Scrap wood. Any leftover or discarded wood from construction or renovation projects can be recycled or repurposed. Some of the new uses for it include biomass energy production, mulch, and reprocessing into new wood products.
Light bulbs. Fluorescent bulbs and other types of light bulbs contain hazardous materials and should never be tossed in your commercial dumpster. Recycle them at designated collection points to ensure proper disposal instead.
Get the most out of your commercial dumpster
Guessing dumpster sizes for your next commercial project is a disaster waiting to happen. Considering the types of waste and the best loading strategies helps you get the most out of your commercial dumpster.
Give us a call today to discuss your needs. One of our team members can help you choose the best size to get the job done.