Local dumpsters are your best bet when you have a project that requires disposing of large quantities of debris and other waste.
Finding a reliable and affordable roll-off dumpster rental service doesn't have to be confusing or frustrating. Whether you're managing waste for home renovations, construction projects, or simple decluttering, a local dumpster rental service is a lifesaver.
Business owners and contractors who need one-time or ongoing waste disposal solutions benefit the most from working with local providers.
In this comprehensive guide to our service areas, we answer the following questions:
How do you define project requirements?
Working with a company that provides local dumpsters requires you to first assess the scope of your project.
Whether you're decluttering your home after your child moved into Slippery Rock University for the fall term, or you're managing a large renovation project for a business in Butler, it helps to accurately estimate the size and type of dumpster you'll need.
Once you've determined the size and type of dumpster you need the next step is to identify the types of debris and waste your project will generate. Not all local dumpster rental companies can accommodate hazardous materials or specific types of recycling. They must follow local, state, and federal regulations for waste disposal.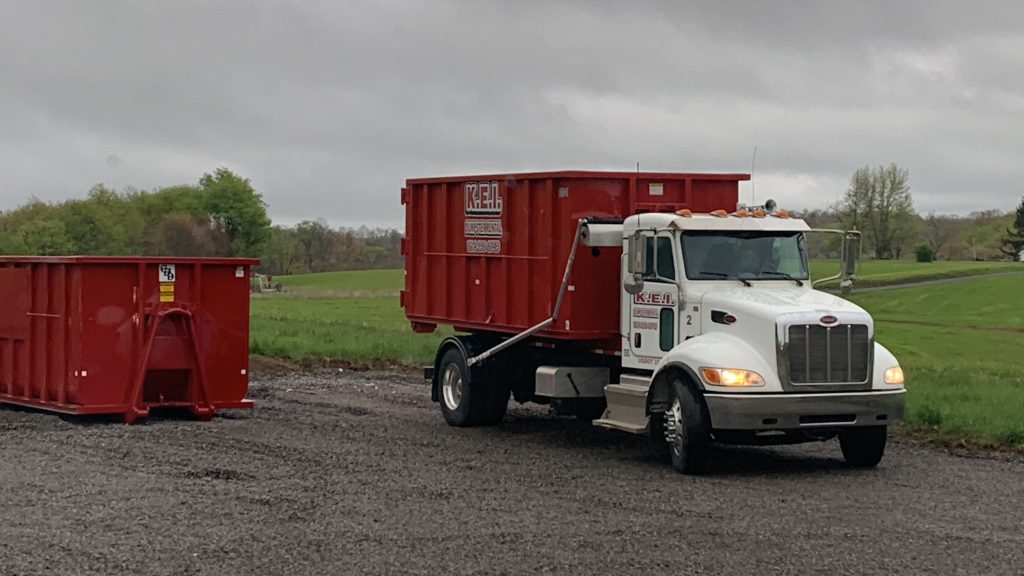 What are some tips for researching local dumpsters?
One of the first things people do when they want to find local dumpsters is to search online for roll-off dumpster rental service companies.
They open the search engine of their choosing and type in keywords like "dumpster rentals near me" or something similar.
While this is an effective way to find local providers, make sure you do your due diligence before picking a waste disposal service. Some things you can do to ensure you're calling a reputable and reliable dumpster rental service include:
Check reviews. Local companies often have a Google My Business or Bing Places account (or both). Customers can offer reviews of their experiences with the company. While companies can see and respond to the reviews, they can't remove them. Seeing the favorable reviews – plus how a company responds to any unfavorable reviews – gives you insight into their customer service practices.
Compare rental terms of service. If you have more than one company on your list and both have decent customer reviews, then compare their rental terms of service. Some companies charge extra fees for things like cleaning, damage, distance, exceeding the weight limit, and miscellaneous "administrative fees" that can add significant cost to your dumpster rental. Clarify all fees upfront and ask for everything in writing before signing a rental contract.
Verify licensing and insurance. Dumpster rental companies in Pennsylvania must have a general business license and insurance to operate. Any dumpster service you're considering should be able to provide this information on request.
How do you evaluate service providers?
Responsiveness and willingness to address your concerns at all stages of renting local dumpsters is one of the most effective ways to choose a reputable provider.
Companies with the best customer service are ones you can trust to disclose all fees for renting dumpsters with them. You can feel confident they'll deliver on time and assist with any questions or concerns you may have throughout the process.
Some other ways to evaluate service providers include:
Environmentally-responsible practices. Choose a service that strictly follows local waste disposal regulations and guidelines. Also, ask about their recycling policies to minimize the environmental impact.
Dumpster size variety. A reputable roll-off dumpster rental service should provide a range of dumpster sizes to accommodate various project needs. A one-size-fits-all might indicate limited flexibility and the possibility you'll pay for more dumpster than you need.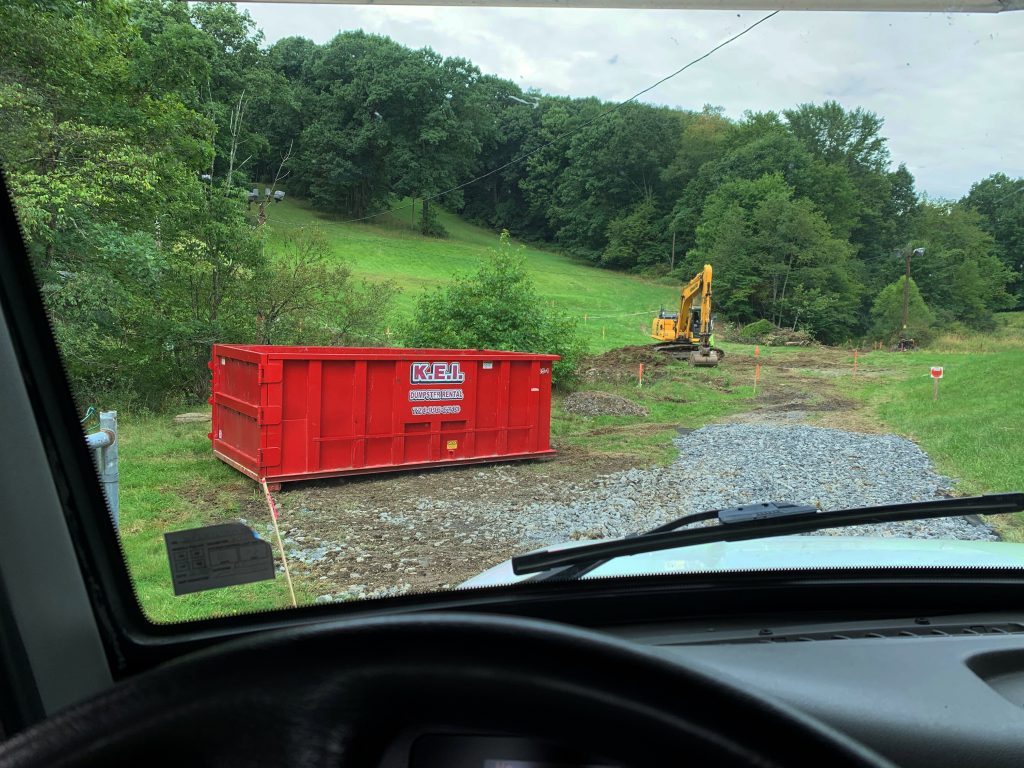 How can you use local dumpsters in your service area?
You can use local dumpsters in your service area for purposes that extend beyond traditional construction or renovation projects for your home or business.
Some creative ways to use our dumpsters include:
Community cleanups. Go together with some of your neighbors and rent a few dumpsters for a group tidying session. You can use the dumpster to dispose of debris and landscaping clippings as you collectively work to beautify the block.
Event cleanup. Whether you hosted a large family reunion or corporate picnic, chances are you generated a lot of waste. Dumpster rentals are a convenient way to dispose of trash and other waste quickly and safely.
Estate cleanouts. Estate sales can leave you with many items to remove from an estate. Dumpsters can handle large volumes of unwanted belongings such as large furniture and personal items.
Flood or disaster cleanup. Dealing with the aftermath of a flood or other natural disaster can be exhausting. If there's a lot of damage to your business, home, or property, it can be overwhelming trying to figure out how to get rid of it all quickly and safely. Working with companies that provide local dumpsters is one solution.
Local dumpsters for any waste disposal need
Choosing a company that provides reliable and reputable access to local dumpsters helps you solve a variety of waste disposal issues. Making informed choices can mean the difference between a positive experience, and one that leaves you holding the (trash) bag.
KEI offers hassle-free waste management solutions that include excellent customer service. Give us a call to get pricing or book a dumpster for your next project.